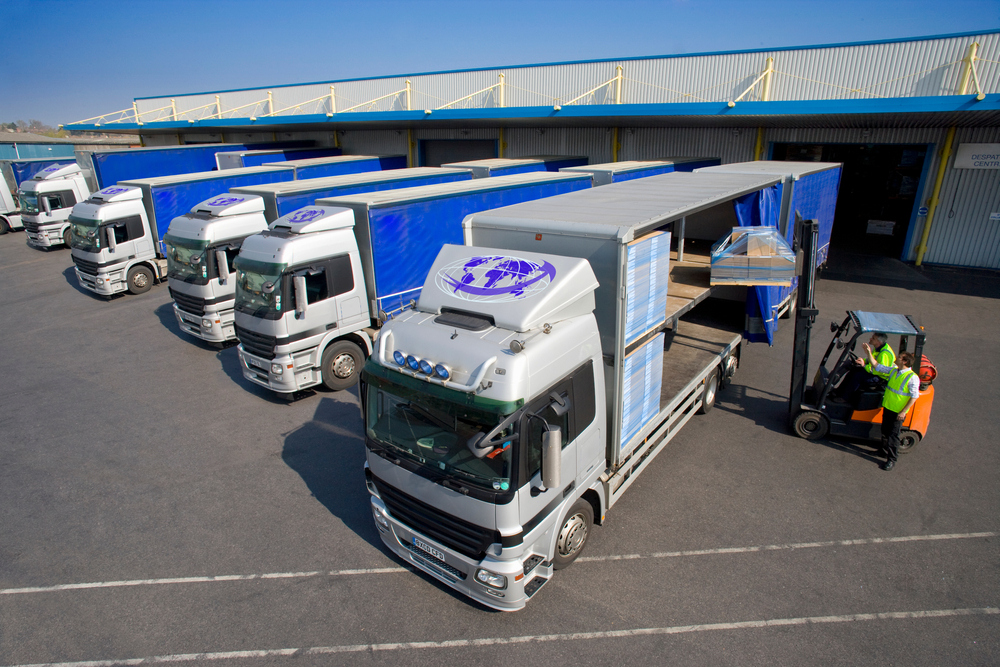 The need for electrification in long distance haulage
The logistics industry is facing greater pressure than ever before to reduce its environmental impact. With maritime, rail, air and road transportation responsible for eight per cent of all global emissions, there is growing pressure on logistics to move toward more sustainable modes of transport. Here, Roger Brereton, head of sales at commercial vehicle steering specialist Pailton Engineering, examines the electrification of the road transportation industry and the challenge of sustainable long distance haulage.
Road transportation is the most common mode of logistics transport and accounts for around 70 per cent of all worldwide freight. This trumps maritime, which accounts for around 20 per cent, rail at nine per cent and aviation — which is primarily used for high value goods — and sits at just 0.5 per cent.
Road is also the most advanced transport option in terms of electrification. According to a report by the International Energy Agency, sales of electric commercial vehicles — including road haulage, like trucks — are expected to increase from around 200,000 units in 2020 to over two million units per year by 2030.
While use of commercial electric trucks is still relatively low compared to conventional diesel models, several companies including Tesla, Daimler and Volvo, have recently launched electric trucks for logistics — and we are likely to see developments from other manufacturers soon.
Electric haulage options
There are several types of electric truck, including battery electric trucks (BETs), hybrid electric trucks (HETs), and fuel cell electric trucks (FCETs). BETs are fully electric trucks that rely on batteries to power an electric motor, while HETs combine a battery with a combustion engine, and FCETs use hydrogen fuel cells to generate electricity.
The development of electric trucks has been incredibly fast, but their deployment is not without challenges. One of the main issues is range anxiety. While the range of electric vehicles is improving across the board, it is still limited due to the weight of current battery technology — the larger the truck, the larger the battery required to power it.
Another challenge is the need for charging infrastructure. To be viable, electric trucks need access to charging stations along their routes, and the availability of this infrastructure varies wildly depending on where you are in the world.
Interestingly, of the aforementioned two million electric commercial vehicles predicted to be on the roads by 2030, around two-thirds are expected to be BETs, while the remaining one-third will be HETs and FCETs. Generally speaking, FCETs are more suited for long-haul transport or heavy-duty applications that require high power and a large range, whereas BETs are better suited for short distances, such as for urban delivery where range and charging infrastructure are less of an issue.
With the majority of vehicles predicted to be BETs, and thus suited to short-haul deliveries, where does this leave long-haul transportation?
The distance dilemma
Long-haul trucks, or articulated lorries, are typically designed with their milage in mind, with large diesel engines, spacious cabs and occasionally sleeping quarters for drivers travelling significant distances. In fact, Pailton Engineering has worked with several large vehicle manufacturers to improve driver comfort and ensure drivers are less susceptible to injury.
The electrification of long distance haulage faces unique engineering challenges. Despite some advances, the potential of hydrogen-powered trucks has been cast into doubt by intergovernmental transport think tank, the International Transport Forum (ITF).
Due to the high lifetime costs and slow pace of development of hydrogen fuel cell commercial vehicles, the organisation's report on Decarbonising Europe's Trucks notes that in 90 per cent of scenarios it explored, FCETs are unlikely to hold more than a 10 per cent market share of all electric commercial vehicles by the year 2050.
While there is still time to wait before the road haulage industry is fully electrified, it is clear that — at least for short distance transportation — there are viable options for more sustainable haulage. As logistics organisations set goals for sustainability, including making commitments to environmental management standards like ISO 14001, the race to develop electric vehicles for long distance haulage is on.
Pailton Engineering
Category: Cab, Trailer & Body, Driver Stuff, Electric Vehicles, Engines & Drivetrains, Equipment, Featured, Fuel & Oil, General Update, Green, News, Products, Shop Stuff, Tech Talk, Transit News, Vehicles