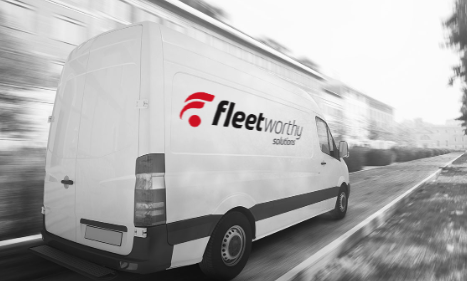 Partnership integrates regulatory and safety compliance software into applicant tracking system
DriverReach, a mobile-enhanced recruiting management system for hiring CDL drivers, announced a strategic partnership with Fleetworthy Solutions, a leading provider of Intelligent Compliance solutions. The new partnership between DriverReach and Fleetworthy Solutions offers fleet owners an all-in-one recruiting solution integrating proven safety and compliance technology into a top-of-the-line applicant tracking system (ATS).
"This partnership with Fleetworthy Solutions is a part of the strategic growth plan DriverReach will continue to follow in 2019," said Steve Iskander, chief growth officer of DriverReach. "We are focused on partnering and integrating with other industry leaders, making Fleetworthy Solutions an ideal partner due to the emphasis they place on leveraging Intelligent Compliance solutions to lower costs, reduce liability and minimize risk. They are the final complementary piece of the recruiting and hiring puzzle that DriverReach has been working to create since our inception in 2016."
DriverReach integrated with Fleetworthy Solutions to provide fleet owners with the only comprehensive full-service hiring solution currently available in the transportation industry. This solution is the first of its kind to offer both a full suite of solutions to support the entire driver lifecycle as well as a superior customer experience all on one platform. Fleetworthy Solutions' Intelligent Compliance technology will be integrated into the DriverReach platform to ensure companies are maintaining all necessary risk management, safety, and compliance measures throughout every stage of the recruiting and hiring process.
"Our goal at Fleetworthy Solutions is to raise the level of importance of compliance industry-wide," said Michael Precia, CEO of Fleetworthy Solutions. "Partnering with DriverReach is our way of ensuring the industry has a recruiting management system they can trust to be just as compliant and secure as the compliance solutions we offer. This partnership will allow fleet owners to have full confidence that they are hiring the best drivers possible while maintaining compliance, to free them up to focus on what they do best — building their business."


This announcement follows the debut of the new DriverReach user interface last October at the American Trucking Associations Management Conference & Exhibition in Austin, Texas. DriverReach is planning several other features to be released in 2019 to further expand its drive to bring the trucking industry into the modern era of recruiting technology. These features include a programmable recruiting chatbot, enhanced text-to-recruit functionality, and automated interview scheduling. Together, these companies will work towards helping top fleets aim higher, to go — 'Beyond Compliant'.
Category: Connected Fleet News, Driver Stuff, Featured, Fleet Diagnostics & Software, Fleet Tracking, General Update, News