FleetUp, a provider of comprehensive Electronic Logging Devices (ELD) and Hours of Service (HOS) compliance solutions for Intelligent Fleet Management, has announced the industry's first Voice Over HOS (VoHOS) solution integrated into FleetUp's FMCSA-certified HOS app.
The new VoHOS solution, available immediately in English and Spanish, is designed to assist both drivers and fleet managers in complying with the December 18, 2017 ELD mandate.
FleetUp VoHOS provides automatic voice assistance alerting drivers to possible HOS infractions and step-by-step instructions on how to stay in compliance. With the ELD Mandate deadline fast approaching, drivers need to understand the new compliance regulations.
Here's what's really special: FleetUp VoHOS eliminates the need for drivers to otherwise learn how to use complex new equipment and software in order to avoid the risk of violations and significant fines. It also allows for remote management for fleet managers and access to review and certify Driver Vehicle Inspection Reports (DVIR) for mechanics.
"FleetUp HOS was designed with safety, simplicity and ease of use in mind, not just for those managing the data, but also for the drivers who are on the forefront of being responsible for complying with ELD regulations," said Ezra Kwak, chief technology officer at FleetUp. "As a FMCSA-certified platform, HOS violations can be eliminated when complying with Voice Assistance commands within the app."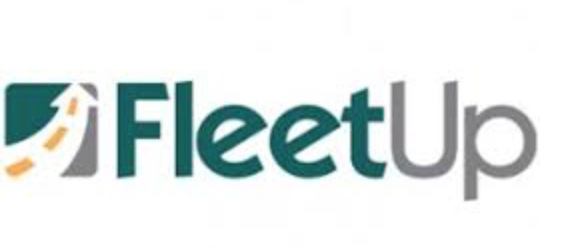 FleetUp VoHOS is triggered by HOS events such as trip status, remaining driving hours, potential violations, DVIR completion reminders, app training and usage. Leveraging step-by-step voice instructions to comply with ELD regulations, the Voice Assistance feature reminds drivers to log out and end trips, complete pre- and post-DVIRs and take necessary breaks to avoid shift violations.
Benefits of FleetUp VoHOS include:
Reduced Training: Fleets can eliminate the lengthy driver training program for HOS and ELD solutions with the interactive tutorial mode, and ensure effortless compliance with step-by-step Voice Assistance
Real-time Alerts: Virtually eliminate HOS violations such as missed breaks and incomplete DVIRs and HOS logs with real-time reminders
Support: Allow ESL drivers access in their native language with Spanish Voice Assistance. Support soon available for Vietnamese, Portuguese, and French speaking drivers
Accessibility: Amount of hours driven, rest and available driving hours, along with drive-time and much more available for driver and manager access
Application: Accessible via existing Android or iOS devices
"Impending HOS regulations were created to make roads safer through restricting dangerous driving habits, such as drowsy driving, for the more than three million US truck drivers," said 451 Research Senior Research Associate David Immerman. "Telematics and fleet management providers will enable compliance for this mandate with certified Electronic Logging Devices (ELDs) and their correlating HOS application software. Successful providers for this opportunity will have offerings that are interoperable with the many different models and makes of trucks in the US, will be easy-to-install and have customizable features and applications that can be added-on."
The FleetUp HOS Companion App is available for download immediately from Google Play for Android devices and in 45 days from the AppStore for iOS devices , and is included with any FleetUp ELD or Fleet Management subscription purchase, starting at $25.
More at: fleetup.com.
About FleetUp
Founded in 2013 and based in the heart of Silicon Valley, FleetUp offers a patented, FMCSA-compliant suite of integrated telematics and GPS applications. FleetUp provides service and distribution companies with unprecedented insight into their operations, empowering them with actionable data to optimize the efforts of vehicles and drivers, allowing for maximum revenue while reducing operating costs.

Category: Featured