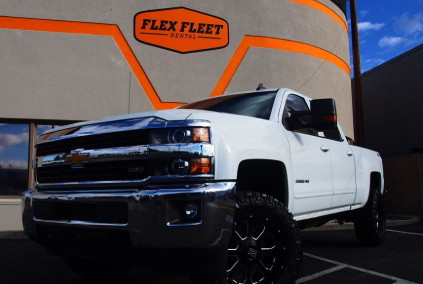 Waterfall and TRP to support Flex Fleet's long-term growth strategy
Flex Fleet Rental provider of medium-term truck rentals to commercial customers, completed a strategic transaction with Waterfall Asset Management's private equity platform. TRP Capital Partners, a transportation-focused private equity firm, is also making a strategic investment.The transaction will position Flex Fleet Rental to augment its customer reach, technology enablement and national fleet.
Flex Fleet Rental offers pick-up trucks, flatbed trucks and vans on a month to month basis to provide its customers the flexibility to profitably manage the demands of their projects, including job site delivery and pick up anywhere in the United States.
Flex Fleet Rental's existing management team will continue to lead the company's operations, led by CEO Michael Kraupp and Vice President Brian Goldhardt. "Since 2013 we have invested in our team and processes to build a national rental fleet of light and medium-duty trucks, and we are proud of the growth in the business and the customer relationships we have earned through exceptional service and dependability," said Michael Kraupp.
"We are very excited about the opportunity to support Flex Fleet's long-term growth strategy," said Gene Weil, a Managing Director of Waterfall. "Flex Fleet has an impressive history of growth and leadership in its market, and we are excited to partner with Mike, Brian and the entire Flex Fleet team." Steve Carrel, Managing Director of TRP, also commented, "We believe that Flex Fleet's client-first approach to service and the depth of its infrastructure will continue to differentiate the Company in the marketplace."
Category: Featured, General Update, News