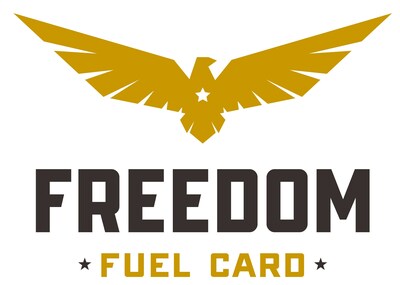 New fuel card provider offers commercial drivers the freedom to fuel up at 10,000+ locations across the U.S., covering 100% of fuel purchases
Freedom Fuel Card, a newly launched fuel card program available for trucking owner-operators and fleets, can save drivers thousands of dollars in diesel costs per year. Unlike other fuel card providers, Freedom Fuel Card guarantees discounts at 10,000+ locations across the U.S. and the lowest swipe fee in the industry.
Facing fuel cost fluctuations and other economic uncertainty, trucking owner-operators require flexible, easy-to-access cash to maintain operations and take advantage of load opportunities. When drivers get stuck at the pump without cash to cover fuel, business growth halts. That's why Freedom Fuel Card funds 100 percent of all fuel purchased.
"We help fleets and owner-operators save more money so they can grow their businesses. Whether you own 2 trucks or 200, you need the freedom to fill up your tank and save your way," says Craig Cohen, Freedom Fuel Card President. "That's why we offer consistent diesel fuel discounts at most locations nationwide with the lowest swipe fee in the industry and cover your entire tank, not just up to a certain credit limit."
Beyond fast cash for diesel, Freedom Fuel Card offers an online dashboard and mobile app that can be customized to meet owner-operators' and drivers' needs. Users can easily run reports, track driver spending, review discounts and change security settings anytime directly through the platform.
Launched by a team of finance and technology experts, Freedom Fuel Card is designed to help trucking businesses of all sizes grow to reach their potential. With full tanks of fuel and more money in their pockets, they have the freedom to grow their businesses how they want and elevate the trucking industry.
It's simple for fleet owners and owner-operators to apply for the fuel card at FreedomFuelCard.com. The only requirements are a MC# and driver's license information to complete the 60-second application. The application performs a soft credit check, unlike other fuel card providers who perform a hard check that can hurt the applicant's credit score.
Category: Driver Stuff, Featured, Fleet Maintenance, Fuel & Oil, General Update, News, Shop Stuff, Tech Talk, Vehicles