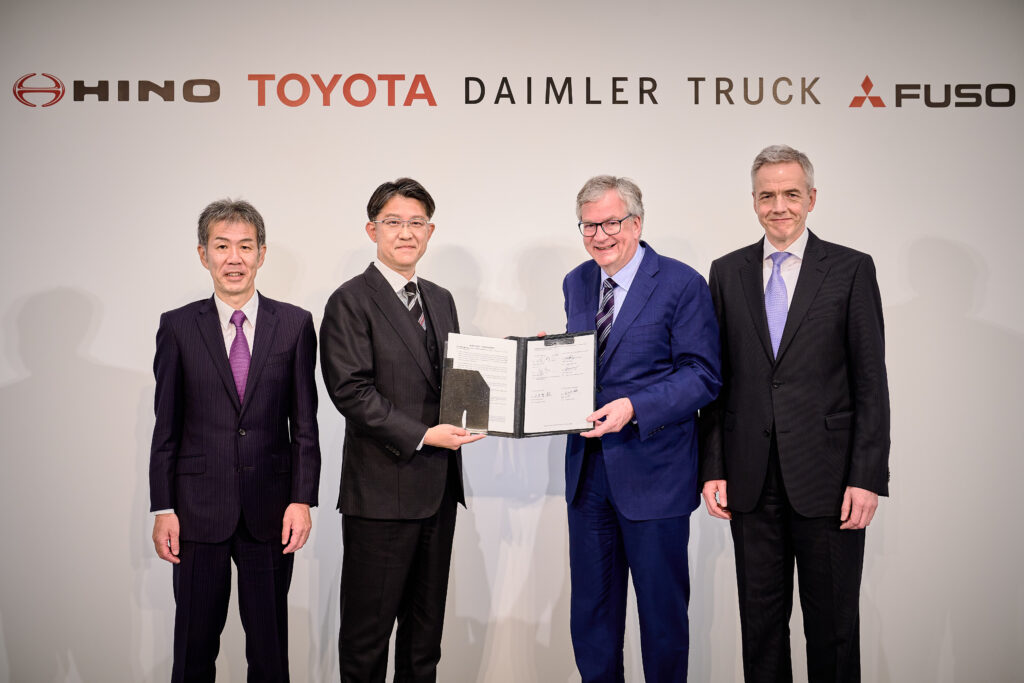 Varshini Shetty, Automotive Analyst at GlobalData, offers her view
"To accelerate the development and manufacture of CASE (Connected / Autonomous & Automated / Shared / Electric) technology and hydrogen vehicles, many businesses are forming alliances with other automakers, start-ups, and original equipment manufacturers (OEMs). Aligning with this trend is the deal between Toyota subsidiary Hino Motors Ltd. and Daimler-owned Mitsubishi Fuso Truck and Bus Corp. to combine their truck businesses in Japan. The deal is expected to enable both businesses to advance CASE technologies in Japan, given that the country enacted a law allowing Level 4 autonomous vehicles last year and testing is being done for a semi-autonomous truck on a highway.
"According to GlobalData estimates, 26,076 trucks were sold by Daimler and Toyota collectively through their subsidiaries Fuso and Hino in Japan in the first four months of 2023. After joining forces, the combined company will control 42% of the Japanese truck market. In terms of production, commercial vehicle production in Japan is projected to increase at a compound annual growth rate (CAGR) of 2.2%, from 233,432 units in 2022 to 278,288 units in 2030. In terms of sales, the Japanese truck market is projected to reach 66,431 units in 2030 with a CAGR of 2.3%.
"Hino Motors is forced to look at developing alternate fuel technology for its trucks following its involvement in an emission scandal last year, and the Japanese government's push towards the introduction of low/no carbon emission vehicles. The Toyota and Daimler deal is a major step for the company in this direction, which will not only help it in emerging from the emission scandal but will provide a new identity to Hino Motors as well. The partnership will also strengthen its footprint in the evolving truck market and the knowledge transfer between the companies will make operations smoother."
Byline: Varshini Shetty, Automotive Analyst at GlobalData
Category: AUTONOMOUS, Cab, Trailer & Body, Connected Fleet News, Driver Stuff, Equipment, Featured, General Update, News, Products, Safety, Tech Talk, Transit News, Vehicles