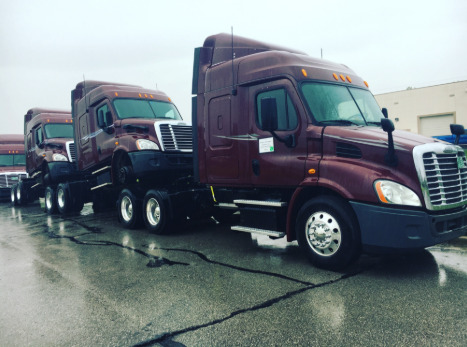 Orders Nearly Double as 2024 Build Slots Fully Open
FTR reported Class 8 orders for September at 31,200 units, up 94% versus August and down 45% y/y.  Both the month-over-month increase and the year-over-year decrease were well within expectations given that build slots have opened for 2024 production and that the market continues to normalize after last year's exceptional order volumes. Total Class 8 orders for the previous 12 months have equaled 270,000 units.
 
Eric Starks, chairman of the board, commented, "Build slots have opened for 2024 production, and fleets are placing orders at a solid pace. Although a large increase in September was expected due to available build slots, it is still a positive indicator for the industry. We saw increases across the board versus August – another indication that this is a broad-based gain for the market. Despite the weakness in the overall freight market, fleets continue to be willing to order new equipment. We did not anticipate matching the level of orders that we saw this time last year, but increasing orders confirm our expectations of replacement demand in 2024."
 
Preliminary orders may be estimated and are subject to revision when FTR releases final data mid-month as part of its North American Commercial Truck & Trailer Outlook service.
Category: Cab, Trailer & Body, Equipment, Featured, General Update, News, Products, Vehicles