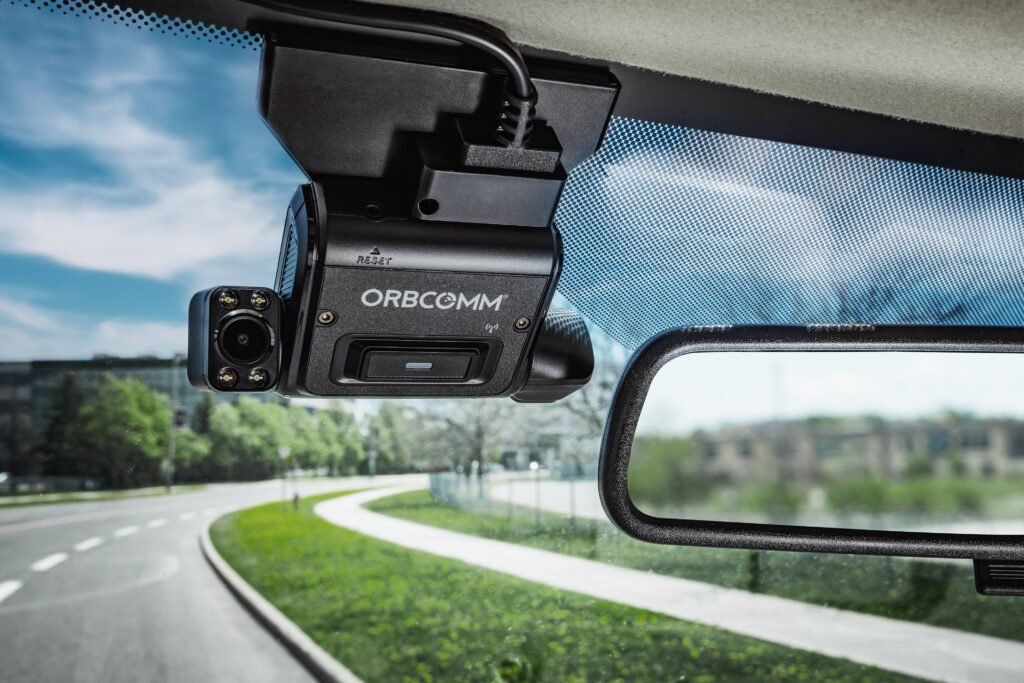 Leverages telematics-enabled video AI to protect drivers, vehicles and fleet's reputation
ORBCOMM Inc. provider of supply chain IoT technology, launched a new smart dashcam for service fleets to improve their safety, visibility and efficiency with a road and driver-facing camera that captures high-definition video with night vision. ORBCOMM's FM 6510 camera solution helps protect drivers, vehicles and the fleet's reputation at every mile on the road for a variety of industries such as home services, oil & gas, commercial maintenance, and construction.
ORBCOMM's dual-facing smart dashcam combines video AI, engine data and sensors to help light commercial vehicle fleets detect unsafe driving behavior, including speeding, distracted and drowsy driving, cell phone use, tailgating, stop sign violations, as well as harsh acceleration, braking and turning. The solution's voice coaching allows fleets to quickly react to unsafe driving behavior, promoting proactive driver education, enhancing fleet safety and preventing rising insurance and liability costs. With driver-specific reporting and video examples, fleets can highlight and reward top drivers, boosting driver satisfaction and retention. In addition, fleets can receive alerts on unexpected trips, unnecessary idling and excessive acceleration, which reduces fuel consumption and vehicle wear and tear, while meeting sustainability goals.
Customizable alerts allow fleets to see when incidents occur and react accordingly. They can use reliable telematics data and video footage to reconstruct incidents, including the time and date, location, driver awareness as well as the event's traffic and weather conditions, and leverage this "virtual witness" to help gather evidence, which may exonerate drivers from liability and assist in resolving insurance claims. Fleets can also use location data and geofencing to optimize routing and monitor arrival, departure and dwell times to enhance customer service, improve operations and expose unauthorized usage of service vehicles.
"Safety is a top priority for every fleet, whether they have 50 or 5,000 vehicles, and integrating ORBCOMM's smart dashcam is a great way to promote a safety-first culture and extend a fleet's visibility of events happening on the road and in the cab in real-time," said Gregg Plonisch, ORBCOMM's Senior Vice President of Product Management. "By leveraging our telematics-enabled video solution, service fleets can keep their drivers, vehicles and reputation safe, reduce risk in their operations and optimize fuel efficiency and maintenance costs, all of which deliver a strong, long-term ROI."
Category: Accessories, Connected Fleet News, Driver Stuff, Equipment, Featured, Fleet Diagnostics & Software, Fleet Tracking, General Update, News, Products, Safety, Shop Stuff, Tech Talk, Tools