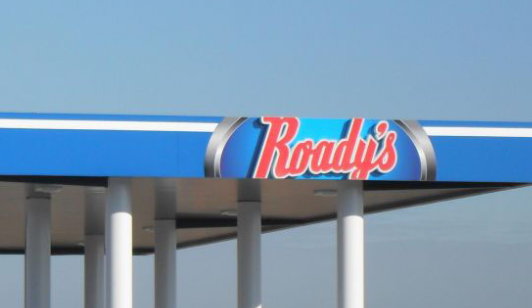 The Combination of Roady's Discounts and Digital Diesel's Locked-in Price-Certainty Increases Convenience and Cost Savings for Customers  
Genesis Fuel Corporation created a discount agreement with Roady's Truck Stops to utilize the Genesis Fuel Card and Digital Diesel at more than 300 Roady's locations nationwide. This partnership enables carriers, owner operators and drivers to take advantage of Digital Diesel's fixed fuel costs whenever they fuel up at a Roady's location.
Founded in 2007, Roady's has become the largest chain of independent truck stops in the US. Each year, more than 10 million truckers and travelers visit a Roady's and purchase more than a billion gallons of fuel at Roady's locations in 38 states. Roady's every-day low fuel prices are further-enhanced through discount programs based on region and volume. These discounts are now being offered to customers using the Genesis Fuel Card.
Digital Diesel is an innovative fuel service that allows trucking companies to digitally lock-in current diesel prices, store Digital Diesel on the Genesis Fuel CardÔ (or multiple cards) and convert it to actual diesel fuel at almost 10,000 EFS, WEX, and now Roady's locations, whenever they wish. The combination of Roady's 300+ location network and volume discount pricing, with Digital Diesel's buy-now-and-lock-in-for-later flexibility extends the benefits of both companies to drivers and fleet owners.
"The digital gallons loaded onto a Genesis Fuel Card never expire, and neither does the locked-in price agreed to at the time of purchase, so this enables drivers and fleet owners to use the cards when it is most profitable to do so, which guarantees cost savings at the pump," said Genesis Fuel Corp's COO Bruce Dean. "If prices at the pump fall below a Digital Diesel contract rate, then Roady's customers can simply use their Roady's card that day, and save their Digital Diesel gallons for a later date, or a different location where prices are higher."
"Our mission at Roady's is to offer a hometown truck stop experience that delivers the best home-cooked food on the interstate, clean shower facilities, and prices at the pump that save our customers money," said Roady's COO, Scott Rinehart. "Extending the Digital Diesel service to our customers adds an extra layer of convenience and savings – and this fits perfectly with our goal to help customers every way we can."
Category: Driver Stuff, Featured, Fuel & Oil, General Update, News