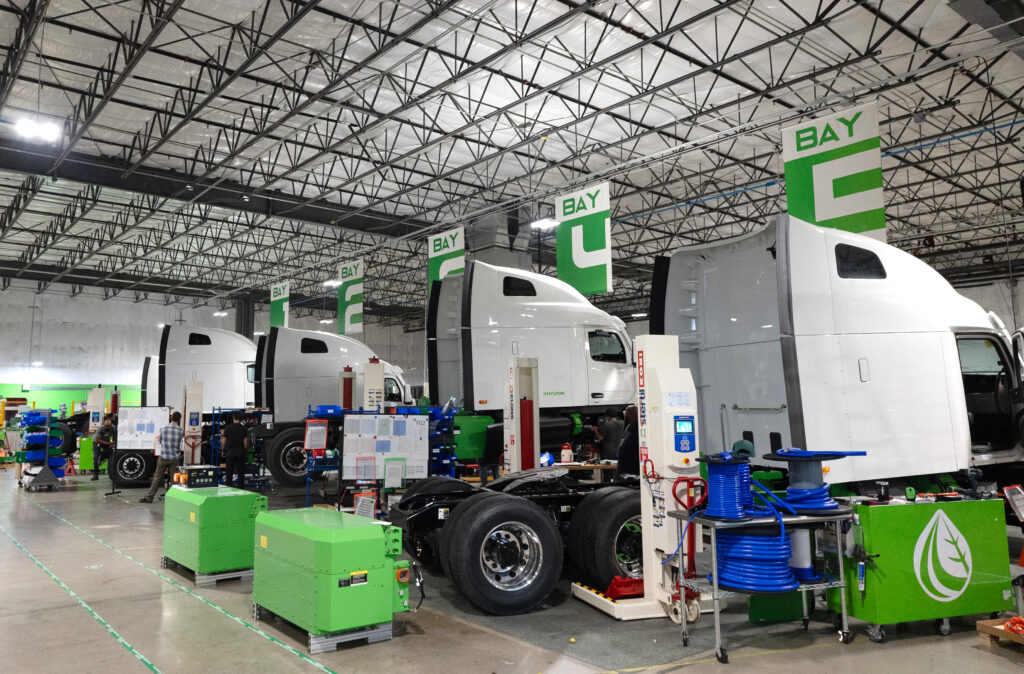 CARB Dual Executive Order certifies Hypertruck ERX powertrain, paired with the Cummins' ISX12N natural gas engine, meeting key California environmental requirements
Hyliion Holdings Corp. electrified solutions for Class 8 semi-trucks, and Cummins Inc., a global power solutions provider, today announced the two companies together have successfully obtained the Dual Executive Order from the California Air Resources Board (CARB) for the Hypertruck ERX powertrain paired with the Cummins ISX12N engine.
"This certification is pivotal to commercializing our Hypertruck ERX powertrain and enables us to provide our customers with a solution that supports their sustainability goals. More than just an environmental certification, this achievement represents the commitment to innovation, sustainability, and industry leadership we share with Cummins," said Thomas Healy, Founder and CEO of Hyliion.
Marking a significant milestone in Hyliion's commercialization progress, the companies have worked together to meet emissions standards and secure key environmental certifications to sell the powertrain into California. The Hypertruck ERX is an electric range extender powertrain that uses the Cummins' natural gas engine as an onboard generator to recharge the batteries.
Offering up to 75 miles of electric range, the Hypertruck ERX powertrain meets California emissions standards to qualify as a NZEV under CARB's ACT and ACF rulings. When utilizing the generator, the Hypertruck ERX system can achieve up to 1,000 miles of total range, leveraging the existing infrastructure of nearly 700 natural gas fueling stations nationwide.
"Working with Hyliion to achieve this certification is a milestone in providing another solution towards lowering emissions," said J. Michael Taylor, General Manager, Propulsion Systems Strategy at Cummins Inc. "We are excited to combine technologies and offer the value that comes from the natural gas ISX12N in the Hypertruck ERX electric powertrain for customers needing solutions to achieve sustainability goals."
Initial deliveries of the Hypertruck ERX powertrain with the ISX12N Cummins natural gas engine will occur before the year's end, and Hyliion is currently accepting orders for the system.
Category: Cab, Trailer & Body, Electric Vehicles, Equipment, Featured, Fuel & Oil, General Update, News, Products, Safety, Tech Talk, Transit News, Vehicles