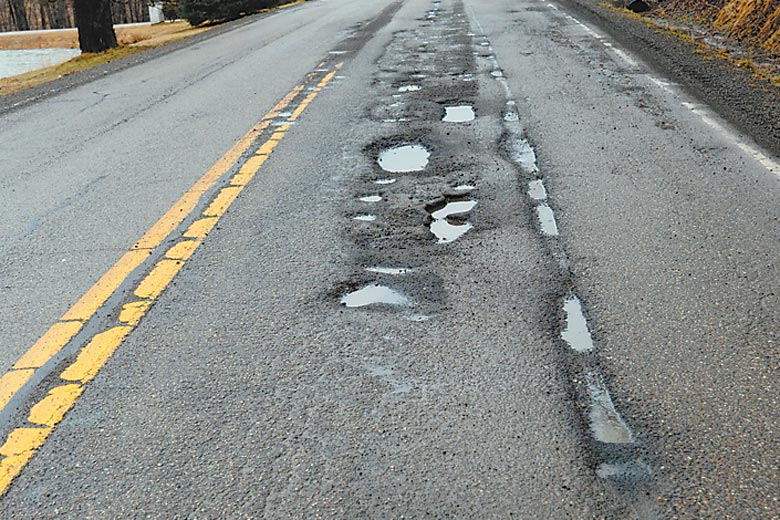 Congress has bipartisan opportunity through the infrastructure bill to improve roads, boost employment, and enhance the economy as a whole
As the nation transitions from stay-at-home orders to slowly reopening its doors amidst COVID-19's wake, Congress has a bipartisan opportunity to rebuild our nation's roads, bridges, and other infrastructure while also enhancing our economy. The trucking industry, which has long supported an infrastructure package, also would benefit not only from the positive economic effect produced from the passage of such a bill, but would aid America's truck drivers responsible for transporting 71% of goods.(1)
"I think an infrastructure bill makes sense now for short and long term reasons because it creates more economic activity, which includes truck drivers," says Don Lefeve, president of the Commercial Vehicle Training Association (CVTA)—the nation's largest association of commercial truck driving schools. "Congress has the ability to enhance our infrastructure, which is sorely needed, but it also has the added benefit of boosting employment which helps our economy at a time when it's desperately needed."
Proposed in late March and supported by President Trump, the infrastructure bill would provide significant funding for things like construction, road/bridge repairs, and other public works projects.(2) House Transportation & Infrastructure Committee Chairman Peter DeFazio (D-Ore.) also believes an infrastructure bill to be "the best way to restart out economy" that would help benefit future generations.(3)
"13,000 jobs are created per $1 billion spent on road construction," Lefeve says. This could be monumental for the country, as currently more than 30 million Americans have filed for unemployment since mid-March.(4) As the economy begins to rebound, the infrastructure bill presents an excellent opportunity to aid those looking for work, including commercial drivers.
"An infrastructure bill makes complete sense, but one major concern we have is 17 states DMVs remain closed and the other states are only producing limited amounts of commercial drivers as a nation. As the economy rebounds, and assuming an infrastructure bill is completed, this creates a perfect storm where we will need more commercial drivers," according to Lefeve. "We aren't producing any drivers in roughly one-third of all states. This means that tens of thousands of new truck drivers cannot obtain their Commercial Learner's Permits (CLP) or their Commercial Driver's Licenses (CDLs)." Without a CLP, an individual cannot even begin the process of training—much less transition into the national supply chain as a CDL driver. "CVTA believes the infrastructure bill could serve as a legislative vehicle to address potential policy solutions to ensure Americans can obtain and adequately test for their CDL," Lefeve says.
When it comes to the recent production of CDLs in normal circumstances, CVTA predicted the industry to only produce 60% in March, 10% in April, and 30% in May. The organization estimated this amounting in a net loss of 50,000 drivers over the 3-month period. For the overall year, CVTA predicts the country will produce just 60% of the CDLs that it would have. As many state DMVs remain closed, CVTA and other organizations have proposed draft federal legislation, which would give concurrent, temporary authority to the Secretary of Transportation to issue temporary CLPs, CDLs through third-party entities.
"For infrastructure, you need to move goods and materials. This starts with commercial drivers and maintaining a pipeline of new drivers," Lefeve says. "There will be a need to expand drivers. Infrastructure of the DMVs and testing needs to be evaluated. We are only as a good as our ability to test."
Category: Featured, General Update, Management, News