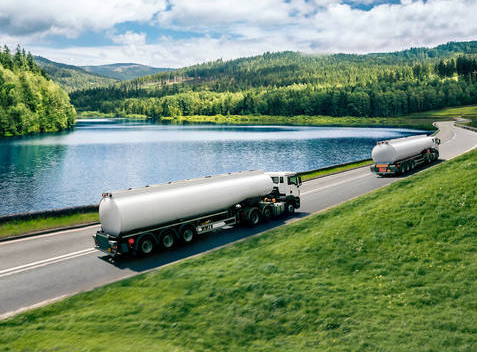 Advancements such as renewable diesel are leading the way in the fuel revolution
The serious threat posed by greenhouse gases (GHG) is increasing at an alarming pace and the impact of human activity on climate change is the focus of conversations globally, nationally and regionally.
In California, state policymakers have imposed the most aggressive environmental standards in the country to reduce GHG. The result: By 2025, new vehicles in California will be required to have about half the GHG emissions and achieve nearly twice the fuel efficiency of 2010 vehicles.[i]
California has established a leading model for others to follow, encouraging low-carbon solutions with a system that establishes value on carbon emissions along with incentives that make a business case for fleet operators to adopt alternatives to fossil diesel.
Advancements in alternative fuels, such as renewable diesel, are also leading the way in the fuel revolution. Among the options is Neste MY Renewable Diesel™, a low-carbon fuel produced from 100 percent sustainable raw materials that cuts GHG emissions by up to 80 percent compared to petroleum diesel.[ii]
By: Dayne Delahoussaye, Head of North American Public Affairs at Neste
There's an urgent need to act on warnings contained in the National Climate Assessment. So, we ask, "is California the model for states to reduce carbon emissions?" Read more on our take here.

---
Category: Featured, Fuel & Oil, General Update, Green, News