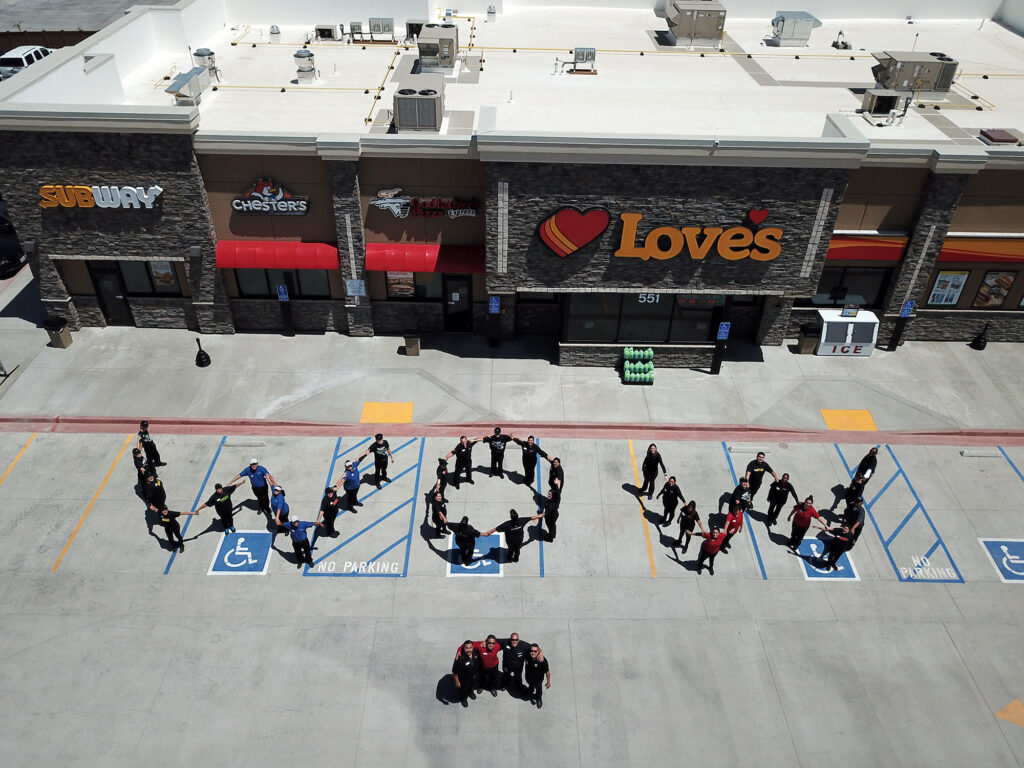 Love's opens travel stops on Interstate 85 and State Highway 86
Love's Travel Stops is now serving customers in Charlotte, North Carolina, and Westmorland, California, thanks to new travel stops that opened Thursday. The Charlotte location, at 2603 Sam Wilson Road (off I-85, Exit 29), adds 50 jobs to Mecklenburg County and 69 truck parking spaces. The Westmorland travel stop, located near the intersection of Highway 86 and Martin Road, brings 30 jobs and 82 truck parking spaces to Imperial County.
"We're excited to open two new locations on both the East and West Coasts this week," said Tom Love, executive chairman and founder of Love's. "These stops were in high demand from our customers and we're happy that we've met that demand. Drivers from everywhere can now enjoy the 'Clean Places, Friendly Faces' we proudly provide for all of our customers."
There are now eight Love's Travel Stops in North Carolina and 11 in California.
In honor of the grand openings, Love's will host ribbon cutting ceremonies at both locations. During the ceremonies, Love's will make a $2,000 donation to the Charlotte-Mecklenburg Library Foundation and Westmorland City Volunteer Fire Department.
Category: Featured, Fuel & Oil, General Update, News