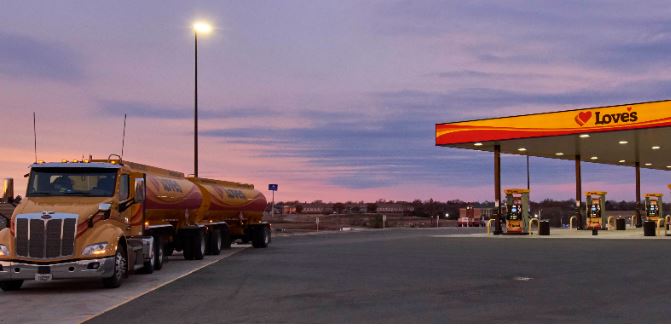 55 truck parking spaces, 20 jobs added to Howell County
Love's Travel Stops & Country Stores, the nation's industry-leading travel stop network, is now serving customers in Willow Springs, Missouri, thanks to a travel stop that opened Thursday. The location off Highway 60, adds 20 jobs to Howell County and 55 truck and 52 car parking spaces.
"We're excited to open our sixteenth location in Missouri," said Tom Love, founder and executive chairman of Love's. "We can now provide customers in the southern part of the state the quality Love's services and products that they receive at our other locations."
In honor of the grand opening, Love's will host a ribbon cutting ceremony and donate $2,000 to the Willow Springs IV School District.
Category: Featured, Fuel & Oil, General Update, News