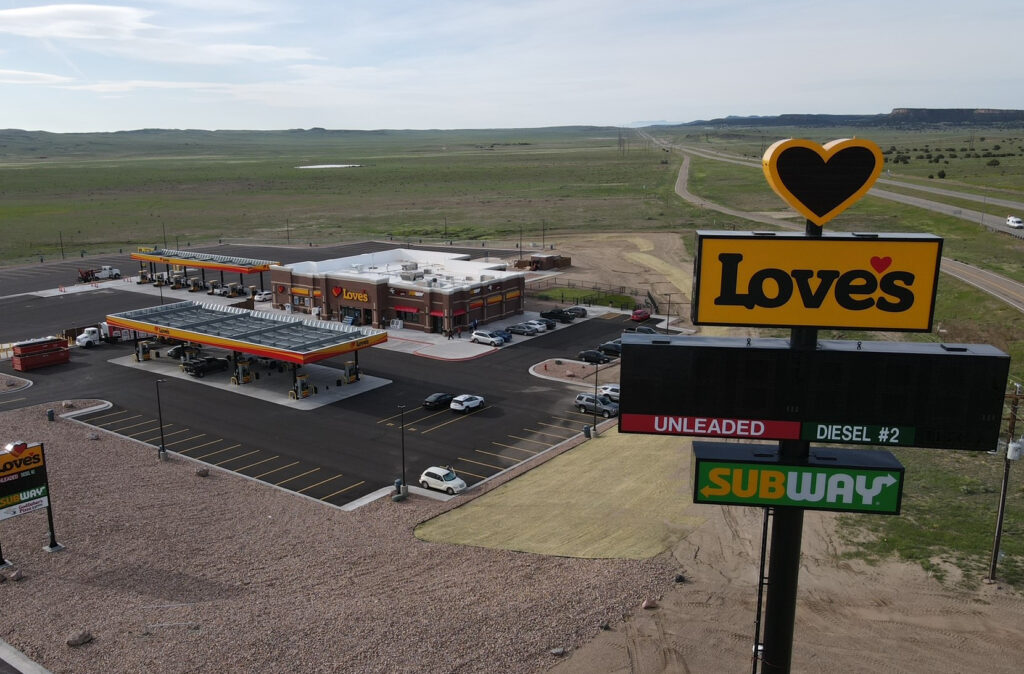 Opening adds 50 jobs, more than 100 parking spaces to Huerfano County
Love's Travel Stops is now serving customers in Walsenburg, Colorado, thanks to a travel stop that opened Thursday. The store, located at 99800 Interstate 25, adds 50 jobs and 46 truck parking spaces to Huerfano County.
"We're excited to open our 17th Love's in Colorado, which happens to be our southernmost travel stop in the state," said Greg Love, co-CEO of Love's. "This travel stop will add 50 jobs to the Huerfano County community and offer our customers a wide-range of food, drinks, travel items and more at a good value and competitive prices."
In honor of the grand opening, Love's will donate $2,000 to the Huerfano/Las Animas Area Council of Governments.
Category: Driver Stuff, Featured, Fuel & Oil, General Update, News