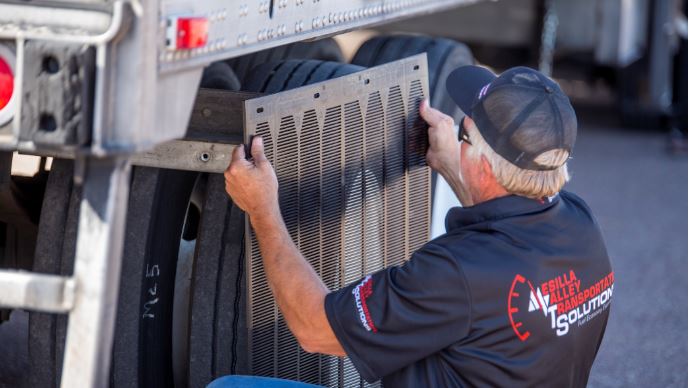 Grocery and foodservice products supplier is now adding Eco Flaps to 3,800 tractors and 4,800 trailers 
MVT Solutions says that by using its services McLane Company, Inc. identified Eco Flaps as offering the most significant improvement in MPG per dollar invested. As a result, the grocery and foodservice supply chain leader is installing Eco Flaps on 3,800 tractors and 4,800 trailers this year.
"We partnered with MVT Solutions to gain valuable insight on how to improve our fuel efficiency and expand our sustainability efforts," said Daniel James, director of logistics and transportation management at McLane. "MVTS tested various aerodynamic packages and tire combinations and produced a real-world analysis that identified Eco Flaps as the product with which we would get the highest return on investment. This will help reduce our environmental impact and make McLane a more efficient company."
McLane Company, Inc., a wholly owned unit of Berkshire Hathaway Inc., provides more than 50,000 grocery and foodservice products to nearly 110,000 convenience stores, mass merchants, drug stores and chain restaurant locations throughout the United States. Through McLane Grocery and McLane Foodservice, it operates over 80 distribution centers across the country and one of the nation's largest private fleets.
"Partnering with MVT Solutions gave us the ability to quantify the fuel savings that McLane could realize with Eco Flaps quickly, and without requiring a pilot test," said Asa Hazelwood, director of sales at Eco Flaps, "The experienced and professional testing approach at MVTS that drilled down and captured fuel savings that can be realized in real-world operations gave McLane a higher level of comfort when deciding to replace standard mud flaps with our unique solution."
"With the proven fuel saving performance exhibited by MVTS testing and real-world analysis, McLane can confidently commit to installing Eco Flaps on 3,800 tractors and 4,800 trailers by the end of 2020," James said.
"We achieve our customers' goals through our advanced fuel economy testing, consulting and real-world analysis," said Daryl Bear, lead engineer & COO at MVT Solutions. "For fleets, such as McLane, our strategy identifies fuel saving technologies that offer the fastest ROI. For suppliers like Eco Flaps, it provides valuable data quickly, without needing to go through a long and costly pilot evaluation."
Category: Driver Stuff, Equipment, Featured, Fleet Maintenance, Fuel & Oil, General Update, Green, News, Products