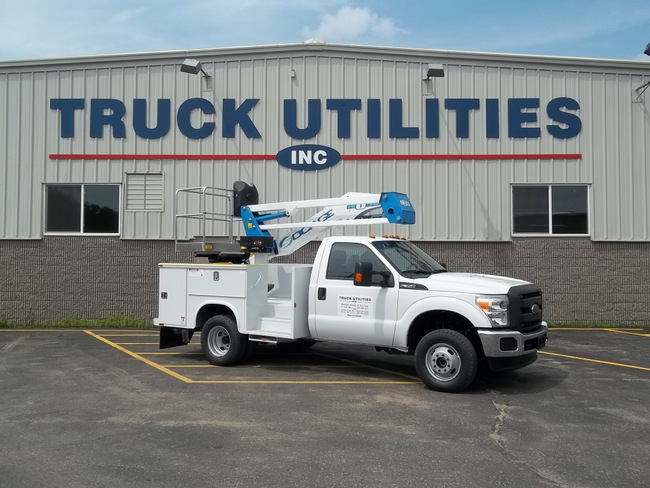 Immediately Accretive Transaction Facilitates Deeper Penetration of Minnesota, North Dakota and Kansas Markets
Nesco Holdings provider of specialty rental equipment to the electric utility, telecom and rail end-markets, has closed the previously announced acquisition of Minnesota-based Truck Utilities, Inc., a specialty rentals, service and truck upfitting company serving the electric transmission, distribution, telecom and other regional end-markets.
Truck Utilities provides specialized fleet and equipment, service, upfit, parts, tools and accessories to the Upper Midwest region from its three facilities located in St. Paul, Fargo and Kansas City. Truck Utilities' current fleet includes 132 specialty units with an average age of 2.3 years and original equipment cost of $44 million.
"We are pleased to welcome Truck Utilities to the Nesco family and see the potential for significant synergies between our organizations," said Lee Jacobson, CEO of Nesco. "We believe that Truck Utilities' young, underutilized fleet, upfit capabilities and additional service locations will enhance our existing business. Nesco's nationwide sales force and service network will bring scale to Truck Utilities existing platform and open the door to Nesco's long-standing customer relationships."
The purchase price is $42.2 million prior to certain capital expenditures to support fleet additions, as well as other customary adjustments. For the last twelve months ended September 30, 2019, Truck Utilities generated Adjusted EBITDA of $8.2 million. The transaction is anticipated to have the potential to create approximately $4 million of annual revenue and cost synergies. Nesco expects the transaction to be immediately accretive to earnings per share.
Nesco financed the transaction by drawing on its asset-based credit facility. As a result of the transaction, Nesco's leverage metric declined on a pro forma basis (including anticipated synergies).
Category: Featured, General Update, News