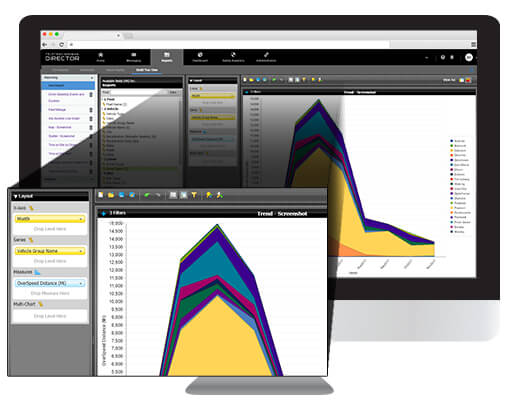 Build Your Own Report Feature in DIRECTOR™ Creates Custom Analytics Reports with Enhanced Visualization Capabilities
Fleets today deal with a huge volume of data from ELDs, dashcams and other trucking tech – and it's a double-edged sword. Though data provides key insights that can ultimately help businesses, data on its own isn't useful unless it's in a format that's easily digestible and points to actionable decisions.
GPS fleet management company Teletrac Navman recently announced a new bundle in their DIRECTOR Analytics platform, Build Your Own Report (BYOR), to help fleet managers transform raw data from telematics devices into easy-to-understand reports.
Collecting data with telematics is only the first step. To help managers catch outliers in operations and make changes to improve the bottom line, the key lies in setting up the right reporting metrics, with alerts and notifications.
Teletrac Navman's BYOR bundle helps fleets decode data through tailored formats to create reports populated with only the relevant data to the right team members, which can be filtered against any metrics. Users can drag and drop data into and out of the interface without creating separate reports for every new data combo, and it also features color-coded visual reports and limitless combination of metrics including vehicle utilization, distance traveled and stop count.
Category: Driver Stuff, Featured, Fleet Tracking, General Update, News, Tech Talk