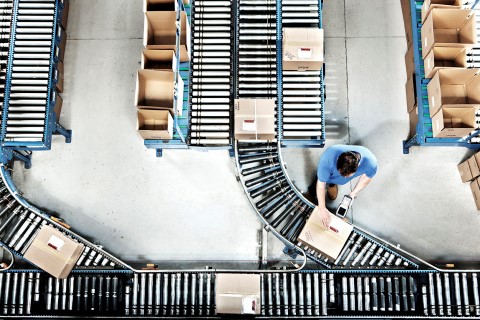 Gartner Magic Quadrant Study Recognizes North American Industry Leaders
Ryder System, Inc ranks among the top "Leaders" in the 2019 "Magic Quadrant for Third-Party Logistics, North America" study by Gartner, the world's leading information technology research and advisory company. A Leader is the highest possible position within the quadrant, which demonstrates how 19 third-party logistics (3PL) providers in the U.S., Canada, and Mexico compare with each other based on capabilities, strategies, services, and customer-preferred operating models.
Ryder climbed noticeably higher within the Leader quadrant this year, a position the company has held since 2017. In summarizing the 2019 study findings, Gartner recognized Ryder for completeness of vision and ability to execute, highlighting strengths in three specific areas:
Strong presence and capabilities across North America, especially Ryder's broad footprint in Mexico and robust cross-border operations;
Ryder's customer-centric mindset that seeks to put customers' needs first in offering flexible and creative commercial agreements, as well as adapting operations to customer needs;
And, the company's well-defined method for communication with various internal customer teams on a regular basis, providing transparency for customers.
"Customers applaud Ryder's commercial teams and account management programs as one of the best in the market," Gartner states in the study. "Customers report that Ryder reacts quickly to resolve issues."
The study, utilizing 2017-2018 data, also provided the participating 3PLs with actionable customer insights.
"One reason Ryder is considered a leader in the industry is because we listen to our customers," said Steve Sensing, Ryder President of Supply Chain Solutions. "That's why, when our customers said they wanted even more innovation and business intelligence tools, we fast-tracked proprietary applications, like RyderShareTM, providing real-time visibility, load tracking, and exception management. We also strategically expanded Ryder Last Mile, our home delivery and white-glove installation solution for big-and-bulky goods. The Ryder e-fulfillment network now includes 136 facilities covering 95% of the U.S. and Canada within a two-day timeframe."
According to Gartner, Leaders in the Magic Quadrant are strong, full-service 3PL providers offering a broader portfolio of functions and value-added services spanning the supply chain. They understand logistics market drivers, regional nuances and customer needs, and translate that into service offerings that are fit-for-purpose and supported by leading technologies. Leaders have well-structured business models and strategies that support the continued expansion of their capabilities and coverage areas. Customers trust and rely on these Leaders to help them achieve top logistics performance.
Category: Equipment, Featured, General Update, News