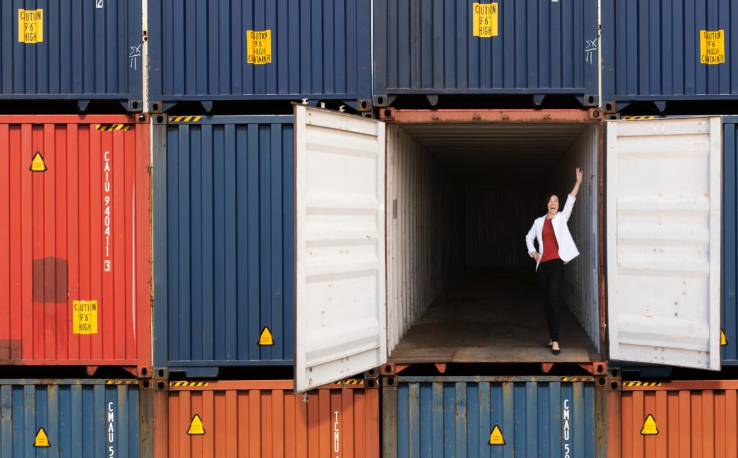 Opens El Segundo Office With Expanded Capacity to Support 100 New Hires By The End of 2019
NEXT Trucking, a FreightTech pioneer that connects shippers and carriers opened its new headquarters in the heart of Silicon Beach. The new space, a 25,000 Sq. Ft. facility, will support increased headcount as NEXT rapidly scales its operations.
"El Segundo is the Southern California hub for innovation, Where Big Ideas Take Off! We are home to the world's most innovative companies in media, aerospace, sports, entertainment, e-commerce, foods and biomed, so NEXT will be in great company," said Drew Boyles, Mayor of El Segundo. "NEXT has been tremendously successful, and we're thrilled to welcome the company to our community as it ushers in its next growth phase."
NEXT was founded in 2015 as a trucker-centric marketplace, connecting drivers with many of the largest shippers in the world. The company increases transparency throughout the supply chain with simple to use technology. Propelled by venture capital from industry leaders such as Brookfield Growth Partners and Sequoia Capital, the company will have more than 250 employees by the end of 2019.
"For the last four years, NEXT has empowered our drivers to work when they want, the way they want, as a way to truly improve their quality of life," said Lidia Yan, CEO of NEXT Trucking. "Our model is proven, and we're now providing our employees with a space that can facilitate further rapid growth."
"This exciting development reflects NEXT's dedication and commitment to solving the trucking industry's most pressing challenges through technology," said Josh Raffaelli, Managing Director of Brookfield Growth Partners. "We are pleased to support the NEXT team's vision as it executes on its growth strategy."
Category: Featured, General Update, News