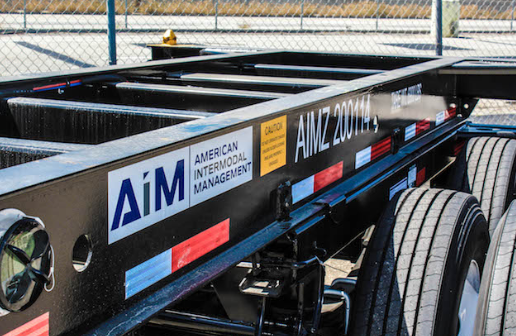 Innovative Technology Enables AIM to Set Itself Apart from Other Providers
I.D. Systems, provider of enterprise asset management and Industrial Internet of Things (IoT) technology, is helping American Intermodal Management, LLC (AIM), an industry leader in chassis provisioning and asset management across the U.S., extend the value proposition of the chassis beyond a piece of equipment to integrate itself into its clients' supply chains. With the most recent order, AIM will now have its entire 11,000-unit fleet powered by PowerFleet.
Working with AIM since 2016, PowerFleet® for Logistics by I.D. Systems continues to collaborate on technology to streamline core business intelligence and tailor asset management solutions that work to improve operational efficiency, increase agility and achieve a greater overall business value. PowerFleet's chassis tracking and sensor solutions help AIM's lease and rental customers maximize chassis utilization – offering greater visibility and comprehensive, reliable data. Targeted benefits include reduced transit cycle times, improved operations, enhanced productivity and lower operational cost.
"Our objective has always been to leverage transformational technologies with the goal of improving operations and increasing efficiencies across our business," said Than Seeds, CEO, AIM. "That's why we look forward to continuing to partner with PowerFleet in order to capitalize on their innovative technology and produce a greater economy for all our stakeholders."
Norm Thomas, General Manager of PowerFleet for Logistics, explained: "We appreciate our continued partnership with AIM and their commitment to our product roadmap. We make it our business to give our partners a competitive edge that they ultimately experience as streamlined operations, increased accountability and money saved. That's why we're constantly innovating, integrating and customizing our technologies for our customers."
Category: Breaks, Suspensions & Chassis, Cab, Trailer & Body New, Equipment, Featured, General Update, News