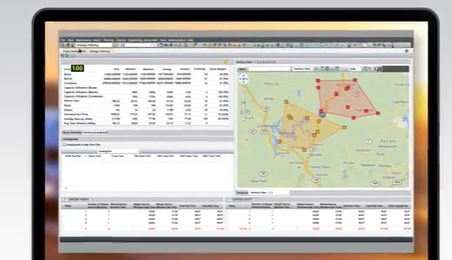 Cloud-based territory and route planning solution to revolutionize distribution, service and sales operations for customers
Omnitracs the global pioneer of fleet management solutions to transportation and logistics companies, announced the general availability of Omnitracs Strategic Planner, a cloud-based product that offers customers a better alternative to analyze, modify and optimize their entire fleet operations.
Managing transportation operations brings new challenges every day, and the pressure is only growing. The U.S. Department of Transportation projects that by 2040, annual freight volume will increase by 45 percent. Businesses are looking for ways to relieve the strain and improve their overall operations. The Omnitracs Strategic Planner solution is a direct response to address this need.
"Omnitracs' customers face enormous pressure to meet the dynamic demands of today's consumers,'' said Paul Nagy, Chief Product Officer at Omnitracs. "Using Omnitracs Strategic Planner, fleet managers for the first time, can compare and experiment with various what-if planning scenarios to balance capacity, reduce delivery costs, and best meet their customers' needs."
Omnitracs Strategic Planner is part of the automated solution for routing, dispatching, mobile workflow, proactive alerting and fleet telematics. Building upon the industry's first on-premise solution, Omnitracs Territory Planner, this evolution of existing functionality creates more accuracy and efficiency with new territory and route optimization.
Benefits of this new product include:
Optimal territory mapping – prevents overlap and balances daily work loads
Predictable service schedules – ensures on time deliveries and improved customer service
Business exploration – saves multiple business scenarios to compare and easily forecast the implications of business changes
Automated re-routing – eliminates manual process for seasonal and yearly resource planning
Customizable business rules – creates plans for customers having multiple service types and business goals
Category: Connected Fleet News, Driver Stuff, Featured, General Update, News