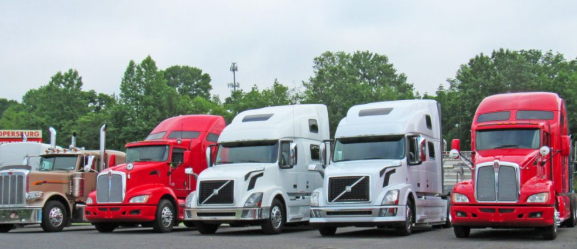 Used Class 8 volumes fell 1% month-over-month in August
Preliminary used Class 8 volumes (same dealer sales) fell 1% month-over-month in August, according to the latest preliminary release of the State of the Industry: U.S. Classes 3-8 Used Trucks published by ACT Research. Additionally, the report indicated that longer-term comparisons yielded a 25% decline compared to August 2018, as well as a year-to-date drop of 18%, the 10th consecutive contraction for both time period comparisons.
Other data released in ACT's preliminary report included sequential comparisons for August 2019, which showed that average prices fell 1%, while average miles climbed 2%, and average age was unchanged.
According to Steve Tam, Vice President at ACT Research, "The used truck market is presently awash in a sea of red ink, with only a few bits of good news." He continued, "Nonetheless, the industry is to be commended for the way it is handling the current market correction, perhaps because the softening market has been anticipated for nearly two years." Tam added, "Cool heads are prevailing as volumes fall and prices continue to sink, with dealers keeping calm and selling on. That said, if our forecast is correct, the capacity rebalancing should be a relatively shallow and short-in-duration exercise."
ACT's Classes 3-8 Used Truck Report provides data on the average selling price, miles, and age based on a sample of industry data. In addition, the report provides the average selling price for top-selling Class 8 models for each of the major truck OEMs – Freightliner (Daimler); Kenworth and Peterbilt (Paccar); International (Navistar); and Volvo and Mack (Volvo).
Category: Driver Stuff, Equipment, Featured, General Update, News