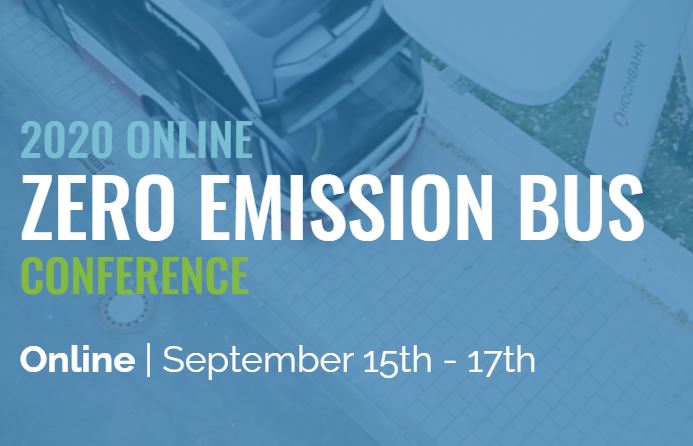 Join the premier conversation on electric buses at CTE's free virtual learning experience for leaders from transit, schools, universities, and airports
Registration is now open for the Center for Transportation and the Environment's (CTE) 2020 Online Zero Emission Bus Conference on September 15–17. The eighth annual conference will bring together transportation leaders from around the world to explore the challenges, opportunities, and best practices for bus electrification.
Registration is free and includes access to three days of battery and fuel cell electric bus programming, with two 1-hour core webinar sessions per day and curated networking forums in the afternoons.
This year's event will feature case studies on zero-emission bus fleets currently deployed on the street. The event will also highlight the emergence of new markets, such as electric school buses, airport shuttles, and university transportation. Additional areas of focus include utility engagement, full fleet transition planning, international successes, and the relationship between battery electric and fuel cell applications.
"CTE is excited to offer this year's conference to an expanded online audience," said Lauren Justice, CTE Development Director. "The free online format allows us to make ZEB knowledge accessible to stakeholders all over the world. We look forward to sharing practical knowledge and creating connections to ensure we successfully develop and commercialize clean transportation technologies. We believe that we can achieve a zero-emission transportation sector as we come together around solutions—for the good of the industry and the planet."
For more information and to register, visit the official conference website at zebconference.com. CTE encourages attendees to consider giving an optional donation during registration to help support CTE's mission.
For information on sponsorship opportunities, please contact Wendy Noreña, at norena@cte.tv.
Category: Conference Calendar, Electric Vehicles, Featured, Fuel & Oil, General Update, Green, News, Transit News, Vehicles