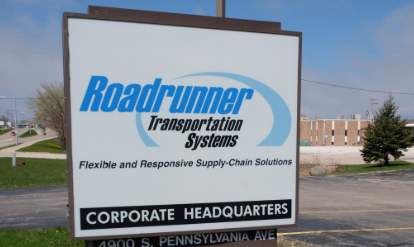 Search process to identify a successor underway
Roadrunner Transportation Systems, Inc. asset-right transportation and asset-light logistics service provider, announced that Terence R. Rogers, Executive Vice President and Chief Financial Officer, is resigning from the company effective at the end of August. He will continue to assist the company throughout the transition of his responsibilities. Rogers' departure is not related to any issues or disagreement regarding the company's financial disclosures, accounting policies or practices.
"On behalf of the Board of Directors and executive team, we thank Terry for his contributions to the company. Terry joined Roadrunner at a difficult time and was tasked with getting our filings current and completing our recapitalization, which was successfully accomplished earlier this year. We appreciate Terry's willingness to stay on through the transition and wish him all the best in his future endeavors," said Curt Stoelting, Chief Executive Officer of Roadrunner.
The company has begun a search process to identify a successor CFO who has both strong financial and operational skills. If needed after Rogers' departure, Stoelting will serve as the company's principal financial officer until a new CFO is named.
Category: Featured, General Update, News, People