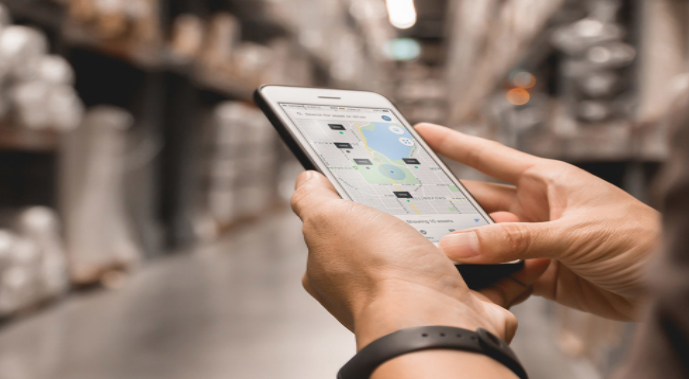 With the installer experience installation time goes from 30 minutes to 10
Implementing a new technology solution, like a fleet management platform, is a big undertaking. A smooth rollout will not only set your organization up for long-term success, but can yield immediate results. The sooner the hardware installation is complete, the sooner your fleet can get on the road and drive revenue, meaning a lower total cost of ownership.
At Samsara, we understand that implementing a new solution isn't just about the technology, but making sure you have the support you need from beginning to end. This holds true whether you are installing hardware in 10 or 10,000 vehicles. In fact, 32% of our customers say the most important factor in a long-term technology partner is implementation, training services, and customer support. That's why we're excited to announce the new installer experience in the Samsara Fleet mobile app .
The new installer experience offers
A scaled approach to installation that uses the convenience and flexibility of a mobile experience to reduce installation time.
Built-in self validation to ensure proper installation before deploying in the field, right in the palm of your hand.
A new role designed to enable outside support if you opt to use third party installers.
Earlier this year, Samsara launched the Samsara Fleet mobile app to provide administrators the ability to manage their fleet from anywhere, at any time.
The flexibility afforded by a mobile app is more important than ever, as remote work and social distancing have become the norm for many. As part of Samsara's ongoing commitment to customers, we're always looking for ways to provide a better experience, faster road to ROI, and innovative solutions based on real feedback.
The new installer experience is the latest investment in making the installation process easier to coordinate, confirm, and complete.
Hardware is already built to be easy to install, with no additional tools or partners needed. The process takes only a few minutes, but for fleets with hundreds of vehicles, saving even just a few minutes when installing each device really adds up. To ensure a speedy installation process, simplicity is key. "With the installer experience,installation time went from 30 minutes to 10," said Bryan DaParma, President of Hometown Medical Transportation .
That's a 66% decrease in installation time—a direct result of the workflow efficiencies provided by the new installer experience. Additionally, you can validate that each device is configured properly as you go, before deploying it out in the field.
Installing your Samsara Vehicle Gateways (VGs) Dash Cams (CMs) and with the installer experience now begins with scanning the serial number of your VG. From there, you'll receive prompts for next steps validating that everything is properly configured, including if you have the correct cables for that specific vehicle. You can also instantly calibrate the viewing angle of your dash cam by capturing a test image right in the mobile app.
Category: Accessories, Connected Fleet News, Driver Stuff, Featured, Fleet Diagnostics & Software, General Update, News, Tech Talk