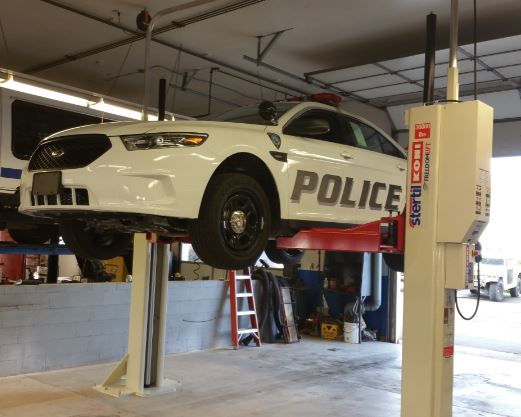 Stertil-Koni fully embraces the FSA mission by delivering award-winning vehicle lifting systems
Stertil-Koni, the recognized leader in heavy-duty vehicle lifts and a longstanding vendor to municipalities, state agencies and private enterprises throughout the Sunshine State of Florida – as well as across North America –announced that the company has been awarded a new purchasing contract with the Florida Sheriffs Association (FSA) Cooperative Purchasing Program.
The contract, # FSA20-EQU18.0 Category 333921, is effective through September 30, 2023 and includes Stertil-Koni's extensive portfolio of heavy duty vehicle lifts, related accessories and shop equipment.
As noted on the FSA website, "The Florida Sheriffs Association, in partnership with the Florida Association of Counties, offers statewide purchasing contracts on a variety of vehicles, equipment and services that are available to all eligible agencies."
What's more, as the FSA notes: "While most agencies purchasing from our contracts are within the state of Florida, eligible agencies from other states have used the contracts if their governing purchases ordinance allows."
Stertil-Koni fully embraces the FSA mission by delivering award-winning vehicle lifting systems, well regarded for their power, safety, durability and efficiency – and engineered to service light, medium and heavy duty on- and off-road vehicles. Noted Dr. Jean DellAmore, President of Stertil-Koni, "We are honored to be of service to the Florida Sheriffs Association and continue our relationship with this highly professional and dedicated organization. In terms of performance, all of our heavy duty vehicle lifts feature state-of-the-art hydraulic technology, are manufactured with high quality, high tensile DOMEX steel for maximum strength and deliver fast lifting and lowering."
In Florida, Stertil-Koni's products are sold and serviced by one of the company's most successful and longest-standing distributors – Heavy Duty Lift & Equipment.
"In sum," DellAmore concluded, "Stertil-Koni remains focused on delivering the very highest quality heavy duty vehicle lifting systems – and related technical service and support – available anywhere. Heavy Duty Lift & Equipment exemplifies that mission."
Category: Equipment, Featured, Fleet Maintenance, General Update, News, Shop Stuff, Vehicle Lifts