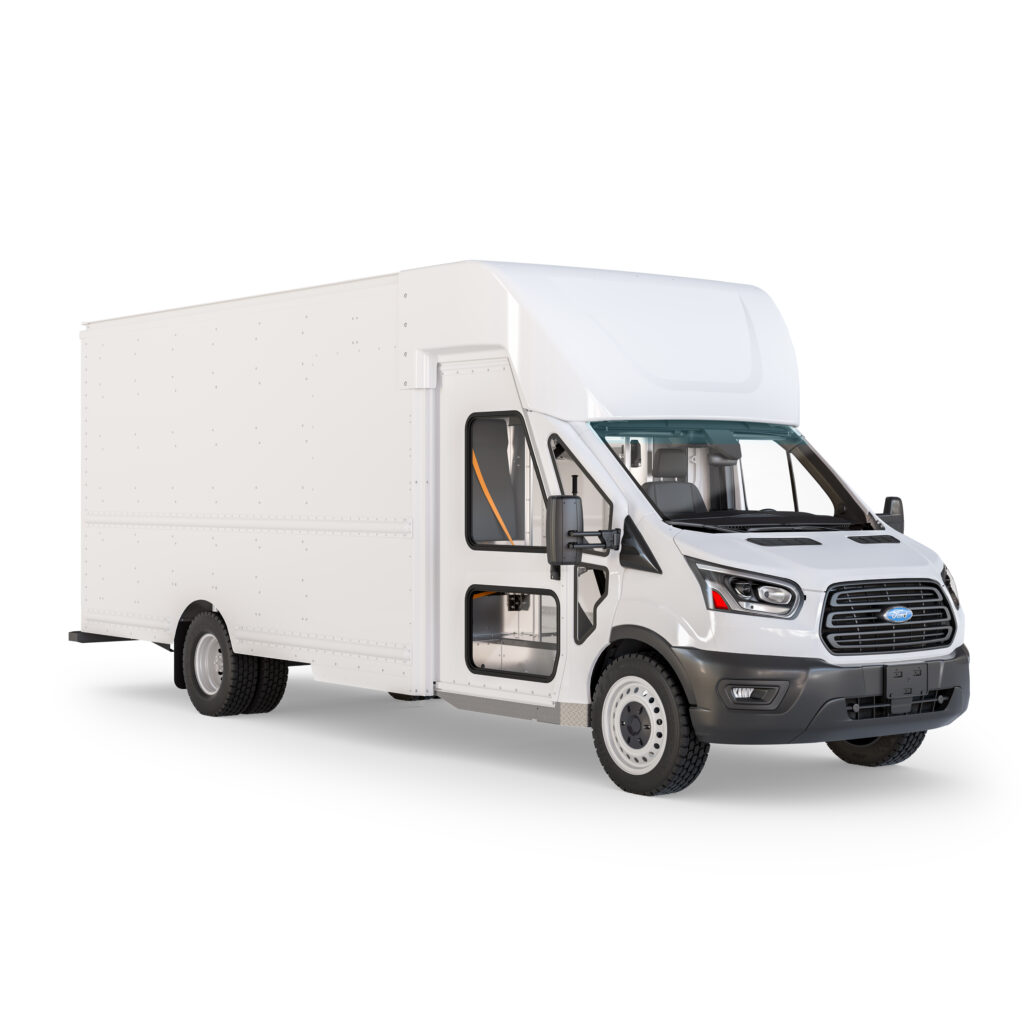 Orders from Several Parcel Delivery Customers for Delivery in 2021
The Shyft Group specialty vehicle manufacturing, assembly, and upfit for ecommerce-driven parcel delivery, as well as the broader commercial, retail, and service specialty vehicle markets, announced its Utilimaster go-to-market brand has received orders totaling more than 3,000 units for its recently launched Velocity-F2 purpose-built WIV delivery vehicle. The orders came from parcel delivery customers responding to upward trends in ecommerce. Production is scheduled to ramp up in February, with customers taking delivery beginning in March. 
The Velocity-F2 purpose-built walk-in-van was engineered with drivability, fuel efficiency and payload capacity in mind. Its proprietary Work-Driven Design® resulted from decades of engineering and ergonomics studies conducted to improve the efficiency and usability of walk-in vans and cargo van upfits for vocational fleets operating in the parcel, linen, food and beverage, pharmaceutical, and grocery delivery segments.
"Our parcel delivery customers continue to operate at near capacity, based on expanding consumer interest in ecommerce shopping and delivered goods and services," said Daryl Adams, President and Chief Executive Officer of The Shyft Group. "We designed the Velocity to meet an unprecedented demand for last mile delivery and are pleased to provide an innovative solution that meets our customers immediate and future needs."
The Shyft Group's coast-to-coast geographic footprint, with manufacturing facilities spanning ten U.S. states from Maine to California, in addition to its facility in Mexico, provide the company's go-to-market brands with regional manufacturing and ship-thru convenience across the full product array spanning Class 1 – Class 7 purpose-built vehicles.
Utilimaster and the rest of The Shyft Group family of brands continue as leaders in every segment in which they compete. This past June, the company rebranded itself to The Shyft Group to be more reflective of its next phase of business transformation focused on high-growth commercial, retail, and service specialty vehicle markets. The name represents speed, efficiency, agility, and a high-intensity approach, which corresponds with the company's pivot in market focus and the forward momentum garnered in the delivery vehicle, work truck, specialty service, and upfit markets.
Category: Electric Vehicles, Featured, Fuel & Oil, General Update, Green, News, Vehicles