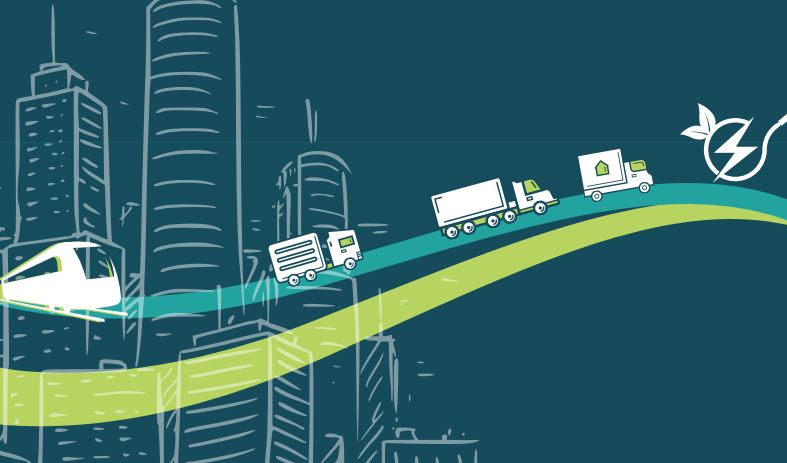 Experts share practical guidance, lessons and success stories on Zero Emission Zones implementation from around the world
The Transport Decarbonisation Alliance (TDA) released an updated How-To Guide on Zero Emission Zones to unlock urban freight solutions globally.
Trucks are less than 4% of vehicles on the road, yet they contribute over a quarter of road transport's greenhouse-gas emissions. Given the transport sector's continued reliance on diesel-powered vehicles, freight presents significant challenges for global, national and regional climate targets, as well as for air quality, health, noise and equity outcomes in cities. TDA's new policy guide reaffirms that developing zero emission zones can help cities overcome these challenges. The report gives policymakers tangible guidance and tools to get started by highlighting success stories from around the world. Zero emission zones are part of the solution to move towards the transition to a sustainable mobility system worldwide.
"This new guide shares examples of zero emission zones around the world that are at various stages of implementation, along with detailed steps towards successful implementation," said TDA Presidency representative and California Air Resources Board Vehicle Program Specialist, Michelle Buffington. "It broadens the discussion to include how zero emission zones can promote wider deployment of zero emission trucks and other zero emission freight applications."
"We – public sector, business and consumers-citizens – are all responsible for the increase in freight movements, and thus we have a responsibility to organise (or reorganise) this system in the most efficient and clean way possible." said Sita Holstag, 2020 Former Chair of the TDA Community of Interest "Urban Freight". "And this is not just a matter of replacing current fossil fuel-powered trucks and vans with zero emission alternatives, it requires a deep system redesign which will affect and include all stakeholders"
"Implementing  a  ZEZ  in  a  city  can  be  daunting  and  overwhelming.  It  can  be  helpful  to consider the shift to zero-emission zones as a process of continuous improvement rather than a one-off project" said Verena Ehrler, 2022 Former Chair of the TDA Community of Interest "Urban Freight".  "This guide is meant to inspire ideas for zero emission zones in cities and to provide suggestions for first steps that will help city officials, transportation planners and consultants to get started with the implementation of zero emission zones."
This How-to Guide is for leaders of the transition to sustainable transport who want to be inspired and learn to take action on urban freight. The TDA believes in the impact of knowledge and best practice sharing, from a politician to another, from a technical transport expert to another, from a city to another, until we achieve our global mission of a net-zero emission mobility system before 2050. 
Category: Electric Vehicles, Engines & Drivetrains, Equipment, Featured, Fuel & Oil, General Update, Green, News, Safety, Tech Talk, Transit News, Vehicles