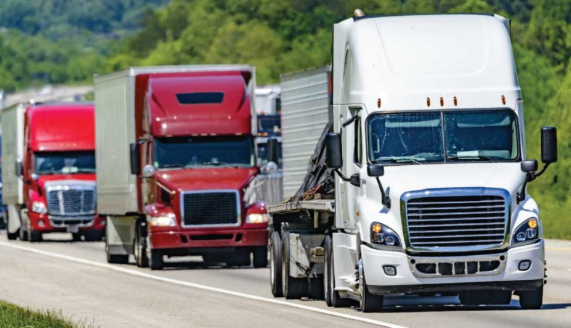 The speed at which the economy is progressing, or not in the case of the manufacturing sector, is insufficient to absorb the capacity
In the release of its Commercial Vehicle Dealer Digest, ACT Research noted that three factors are at work in the weak outlook for heavy commercial vehicles in the coming two years: demand, supply, and timing. While some, like the oversupply of equipment, have been on the radar for a long time, others, like the growing weakness in manufacturing and the broader economy, have come on slowly and inexorably over several months.
The report, which combines ACT's proprietary data analysis from a wide variety of industry sources, paints a comprehensive picture of trends impacting transportation and commercial vehicle markets. This monthly report includes a relevant but high-level forecast summary, complete with transportation insights for use by commercial vehicle dealer executives, reviewing top-level considerations such as for-hire indices, freight, heavy and medium duty segments, the total US trailer market, used truck sales information, and a review of the US macro economy.
"The speed at which the economy is progressing, or not in the case of the manufacturing sector, is insufficient to absorb the capacity overhang that was built in 2019. If railroad and port activity are any indication, the freight slowdown is accelerating into year's end and is as broad-based as it is disconcerting," said Kenny Vieth, ACT's President and Senior Analyst. Regarding supply concerns, he noted, "ACT estimates that truckers purchased around 4ppts to 5ppts of capacity above the economically prescribed rate in 2019, leaving the industry awash in excess equipment, most of which was added by private fleets."
Vieth also spoke about timing, "Add to the existing supply and demand imbalance the lack of a visible spark that will propel the US economy to higher growth levels. This has to occur in time to drive heavy duty market improvement into 2021. The process for this goes something like: Rising freight absorbs capacity, spot rates improve, contract rates recover, orders accelerate and backlog growth ensues, and then with comfort in new demand levels, supply chain are ramped. That connect-the-dots process will unlikely be finished in time to materially improve activity into 2021."
Category: Featured, General Update, News