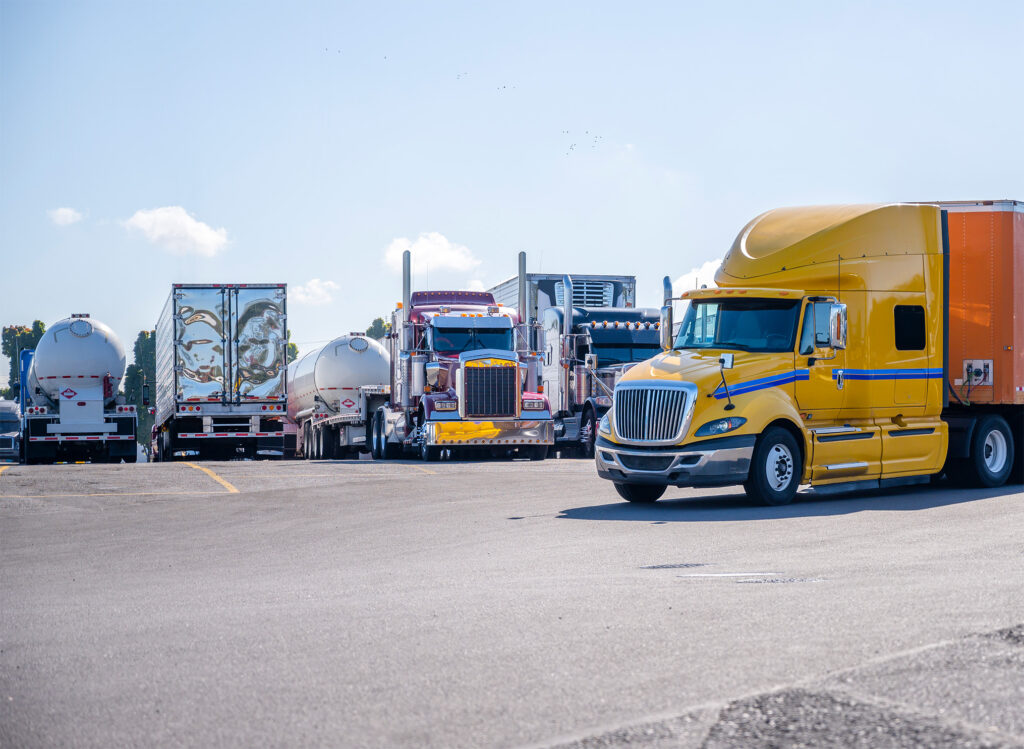 Short- and long-term parking at Realize Truck Parking locations are now available through the Trucker Path Marketplace
Trucker Path, a subsidiary of leading global SaaS provider, Moatable, Inc. (NYSE: MTBL) and the most comprehensive and relied upon mobile app for North American truckers, announced the latest member of the growing Trucker Path Marketplace — We Realize Inc. The private truck parking company specializes in providing secure, flexible premium truck parking by partnering with major venues and real estate assets nationwide.
By making reservations through the Trucker Path app, users can access secured parking at Realize Truck Parking locations for 10% off regular rates. Parking is available on a daily, weekly, or monthly basis, including drop and hook spots for trailers, with no contracts or long-term commitments.
"Finding truck parking is an ongoing challenge for drivers every day," said Chris Oliver, CMO at Trucker Path. "The addition of Realize to the Trucker Path Marketplace provides our community of truckers with easy access to safe, secure parking with upscale amenities in a growing number of locations and at a discounted rate."
Using the Realize Truck Parking portal, drivers can currently secure parking at Texas Motor Speedway in Ft. Worth, Texas, and at sites in Las Vegas, Nevada and La Vergne, Tennessee. Many more locations are coming in the near future.
"We believe the truck parking problem can be solved more quickly and cost effectively with a solution that better utilizes current facilities," said Cody Horchak, founder and CEO of We Realize. "By partnering with major venues and owners and operators of industrial outdoor storage assets, we are creating a nationwide parking network for the trucking industry by maximizing a tremendous amount of unused parking space that is already in existence. Our goal is to add over 800,000 truck parking spots by 2030."
Realize Truck Parking facilities feature on-site security with personnel and cameras, luxury showers and bathrooms, fencing, stadium lighting, and large parking spots.
Category: Driver Stuff, Featured, Fleet Maintenance, Fleet Tracking, Fuel & Oil, General Update, News, Safety, Transit News, Vehicles