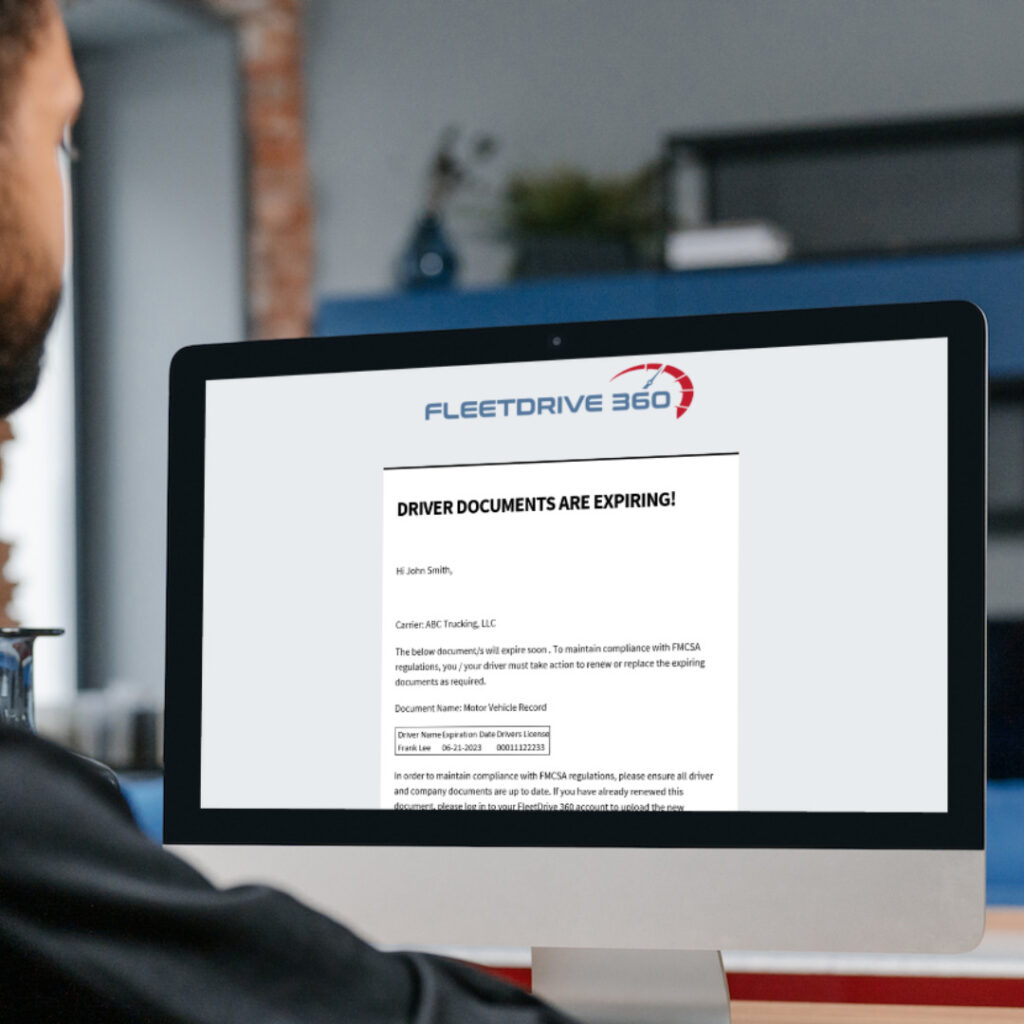 Partnership with Sentinel Information Systems provides automated MVR management
FleetDrive 360, the provider of a comprehensive, cloud-based solution for managing driver qualifications and compliance, announced a partnership with Sentinel Information Systems to incorporate Motor Vehicle Record (MVR) data in driver onboarding and management processes at a lower cost.
"Our partnership with Sentinel streamlines the hiring and management of driving records by automating processes," said Nic Salis, COO at FleetDrive 360. "Sentinel brings decades of experience in the driving record and data management field to our compliance solution at a lower cost. Together, we will be able to provide drivers, fleet managers and Human Resources teams with accurate driving record information."
The FleetDrive 360 integration with Sentinel will provide MVR management and other cloud-based solutions to enable:
Data returned directly to the system, eliminating the need to download and re-upload information
Automated notifications about Medical Card and Annual MVRs to ensure compliance dates are not missed
Additional functionality planned for later this year, including CDLIS (Commercial Driver's License Information System) and PSP (Pre-Employment Screening Program) integrations
"MVRs are a crucial part of the hiring process for new drivers and for ensuring that driving status is up to date and compliant with federal, state and local regulations," said Frank Logreira, CEO at Sentinel. "Our combined services can quickly react and address those requirements to lower risk and keep your fleet running safely. We are excited to work with FleetDrive 360 and become a part of their suite of innovative products."
The FleetDrive 360 automated compliance solution can be accessed on any computer or mobile device for a low cost per driver. The single, consolidated system for all compliance needs also enables API connections for integration with existing Transportation Management Systems and HR platforms.
Category: Accessories, Connected Fleet News, Driver Stuff, Equipment, Featured, Fleet Diagnostics & Software, Fleet Maintenance, Fleet Tracking, General Update, News, Safety, Tech Talk, Tools