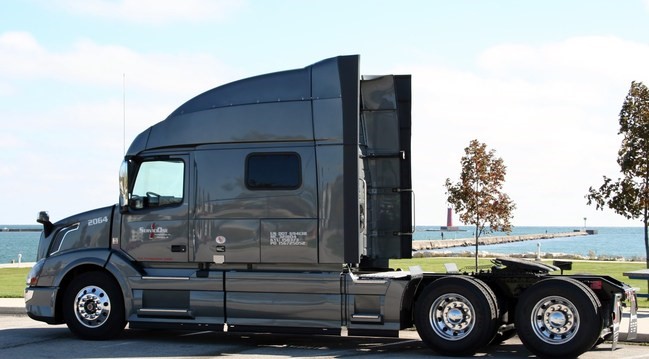 Service One Transportation Offers Class A CDL Trucking Jobs to Drivers Who Prioritize Safety, Integrity, and Family-First Values
While state and federal regulations establish guidelines for safe truck driving practices, Wisconsin trucking and logistics company Service One Transportation has made driver and motorist safety a cornerstone of its operations through the company's Value-Driven Driving program. All Class A vehicles with a combined weight of over 26,000 pounds require a minimum of a Commercial Driver's License (CDL), but Service One is committed to exceeding the mandatory minimums by ensuring its entire workforce has the training and support needed to maintain an industry-leading highway and driver safety record.
Current and prospective CDL holders in the Midwest should be familiar with the Wisconsin Commercial Driver's Manual, which outlines standard rules and practices to operate a commercial motor vehicle with a Class A, B, or C driver's license. Big-rig operators who apply for trucking jobs at Service One Transportation will build on that foundation with relevant training and mandatory quarterly safety meetings that are designed to ingrain and reinforce best-in-class driving practices, behaviors, and decision-making processes.
"All Service One drivers are initiated and trained in our Value-Driven Driving program, which prepares them to apply personal and professional ethics and safety standards in the decisions they make behind the wheel and around the truck," explained Mike Myszewski, Vice President of Operations and Logistics for Service One Transportation. "These inherent values—protecting life, truth, trust, and integrity—take precedence even over our business priorities. For example, while on-time delivery is a priority at Service One, our drivers understand they have a responsibility and our full support to take any precautions needed to safely transport in extreme weather conditions, whether than means driving below posted speeds or parking the rig until it's safe to continue."
Beyond the company-specific training and continuing education Service One drivers undertake, all personnel attend regular safety meetings that feature information-sharing, videos on safe driving techniques, and a review of the company's current Compliance-Safety-Accountability (CSA) scores in the Federal Motor Carrier Safety Administration (FMCSA) Safety Management System. These practices have contributed to national recognition for Service One, including Silver, Gold, and Platinum Awards in Fleet Safety, Highway Safety, and Workplace Safety from the Great West Casualty Company.
Service One leadership also participates in workshops and seminars led by the FMCSA, Wisconsin State Patrol, and Wisconsin Department of Transportation, and keeps a safety compliance consulting firm on retainer to ensure the company stays ahead of changing industry regulations. They integrate those takeaways into daily operations to ensure the safest possible performance and compliance across topics ranging from pre-trip inspections to proper documentation using electronic logging devices (ELDs) to driving techniques for inclement weather.
"Ever since our very beginning, Service One Transportation has had one guiding principle: treat our employees like family," asserted Myszewski. "That means their health and safety is the most important thing to us, so we do everything possible to ensure they return home without injury or harm. We also take our responsibility to the motoring public just as seriously, which is why our team is expected to do whatever it takes to ensure public safety, as well. Our goal is for the Service One name to be synonymous with driver satisfaction and the industry's highest safety standards."
Category: Driver Stuff, Featured, General Update, News, Safety