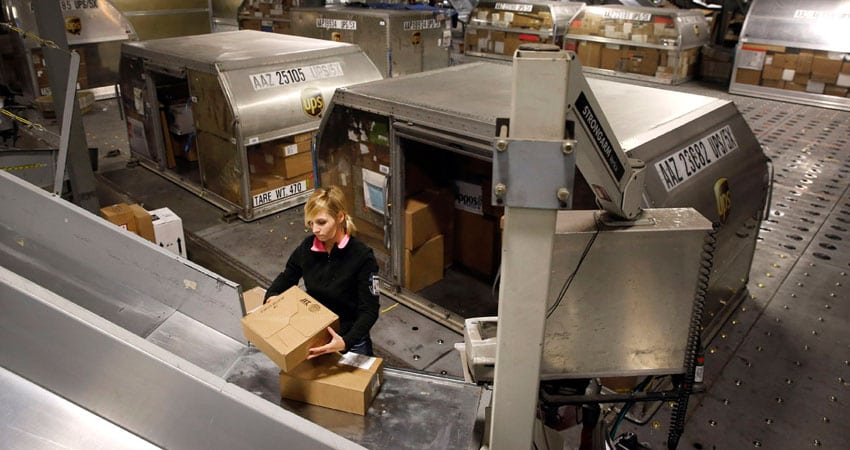 $1.1 Trillion Retail Season Will Pressure Supply Chain Logistics, Spot Rates Could Jump 60%
K-Ratio, a risk management firm specializing in freight finance and logistics, is predicting a high level of market volatility for freight futures contracts as the holiday season heats up in spite of overall recession indicators. Factors including the continued closure of small-to-mid-sized carriers, trade war uncertainty, seasonal employment and consumer confidence will all have an impact on how much and how quickly contract rates will change.
"This is the busiest time of year for freight and so any inconsistencies have the ability to drastically impact day-to-day prices," said Kyle Lintner, director of markets for K-Ratio. "Everyone is reacting to contrary indicators based on their needs and planning, which means the Freight Futures Market will become a compelling option for more businesses."
The 2019 Holiday Retail Forecast predicts $1.1 Trillion in seasonal sales and both Deloitte and Alixpartners have projected approximately a 5% increase in year-over-year growth. Such volume could significantly disrupt supply chains. Though trucking capacity is still high, in recent months several carriers have closed their doors without warning.
"Sophisticated carriers preparing to weather a recession will look to lock in relatively modest rates now before prices drop in the first half of next year," said Lintner. "But shippers are going to try to protect themselves against prices on some lanes that are already rising. Last year there was less uncertainty and yet rates on the LA-DALLAS lane moved by 40%. I think we could easily see a 60% swing in the next few months, and that could draw in more players from outside of the industry."
Category: Featured, General Update, News