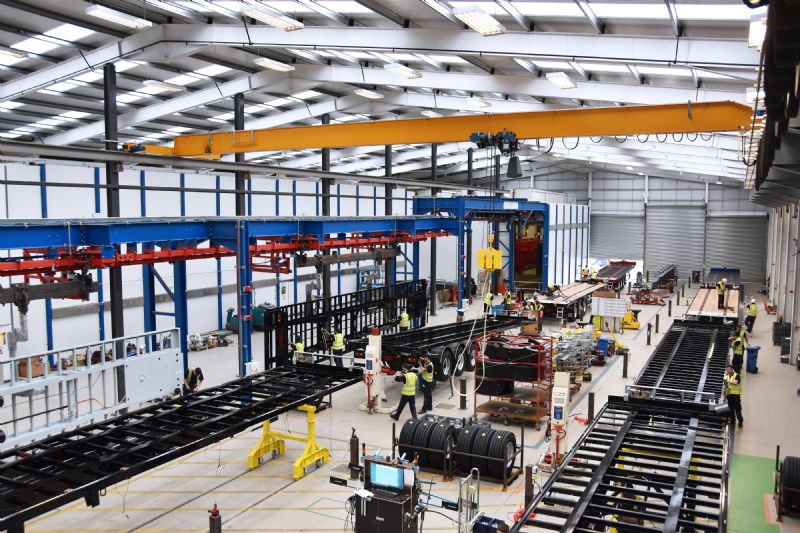 With 2020 orderboards fully open, the dramatic lack of fleet interest continues to astound
New US trailer orders of 14.8k were up 7% month-over-month, and after accounting for cancellations, net orders of 10.6k hit their second sequential increase in nine months, rising 2% from July, but down 72% compared to August of 2018. Year-to-date, however, net trailer orders are 51% below last year, according to this month's issue of ACT Research's State of the Industry: U.S. Trailer Report.
ACT Research's State of the Industry: U.S. Trailers report provides a monthly review of the current US trailer market statistics, as well as trailer OEM build plans and market indicators divided by all major trailer types, including backlogs, build, inventory, new orders, cancellations, net orders, and factory shipments. It is accompanied by a database that gives historical information from 1996 to the present, as well as a ready-to-use graph packet, to allow organizations in the trailer production supply chain, and those following the investment value of trailers and trailer OEMs and suppliers, to better understand the market.
"With 2020 orderboards fully open, the dramatic lack of fleet interest continues to astound," said Frank Maly, Director–CV Transportation Analysis and Research at ACT Research. He continued, "Uncertainty breeds inaction, and many factors are pushing fleets to observe the market from the sidelines. Poor financials, the result of lower freight demand and weak rates, portend a challenging financial road ahead, while more general economic uncertainties generate additional headwinds."
Additionally, Maly said, "New orders are being placed at half the pace of January, while cancellations are nearly double the unit volume but more than three times the rate to the backlog of Q1. Fleets are unwilling to commit investment for next year, while still adjusting this year's spending. Reports indicate that some orders were actually cancel/reorders, effectively pushing late '19 volume into next year, sometimes at OEM request."
Category: Cab, Trailer & Body New, Equipment, Featured, General Update, News